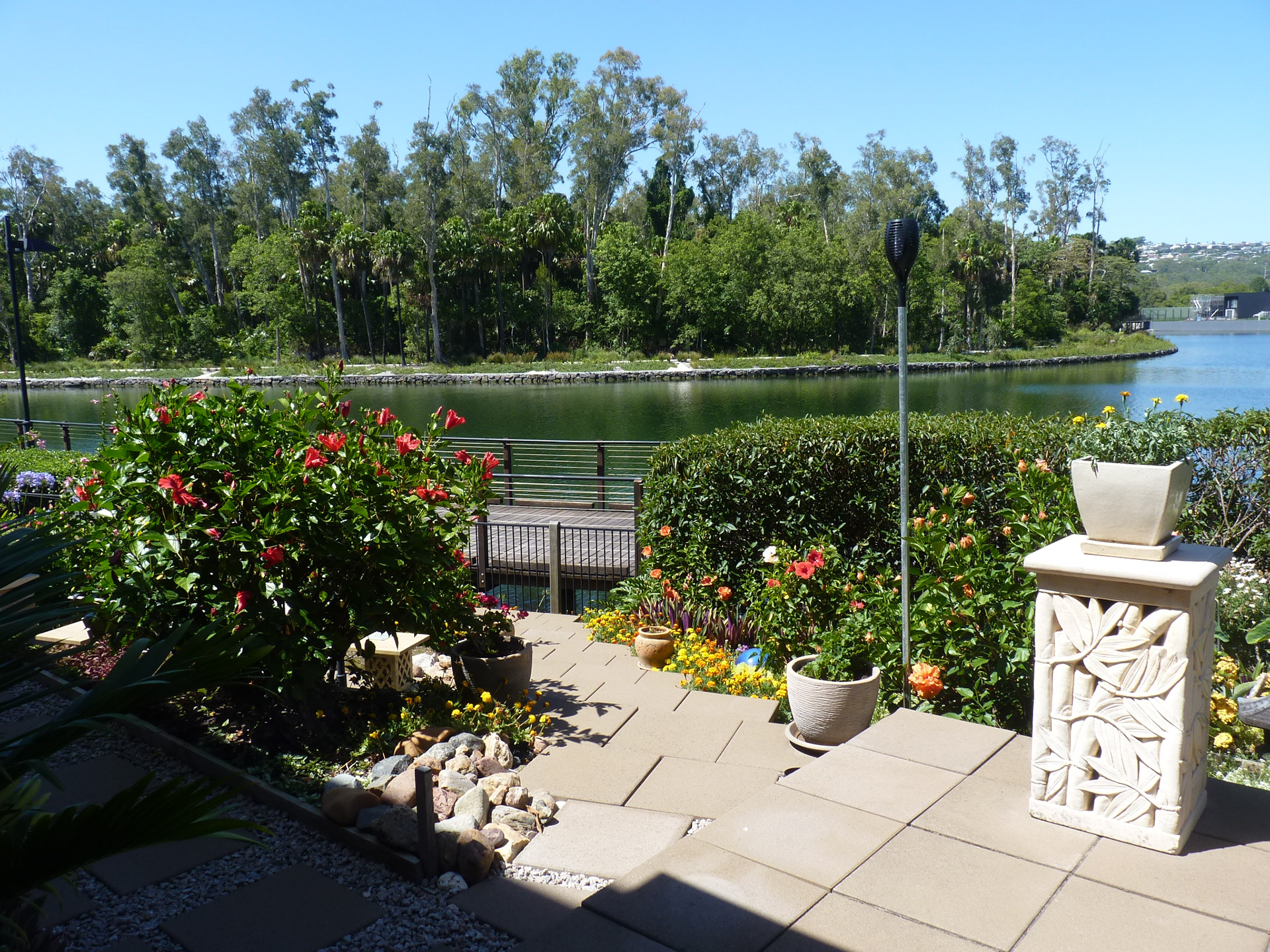 Good landscape design should always enhance a project, 
so it was essential that our landscape plan was approached as a thoughtful design.
The constraints of our site needed special attention - particularly being a corner block.
We needed to balance public and private spaces,
along with compliance with covenant controls related to boundary set back, site access,
off-street parking, lake easement, flood management, and acoustic fencing. 
The result, we believe is a successful balance of open space for public enjoyment, both front and rear,
while accommodating private outdoor living spaces - offering noise management, sun, shade and breezes. 
The planting scheme was equally carefully considered, to ensure that as the garden matured,
it would provide variable height, shade and accent colours 
to complement the simple colour palate of the house facade
and the function of the various garden 'rooms'.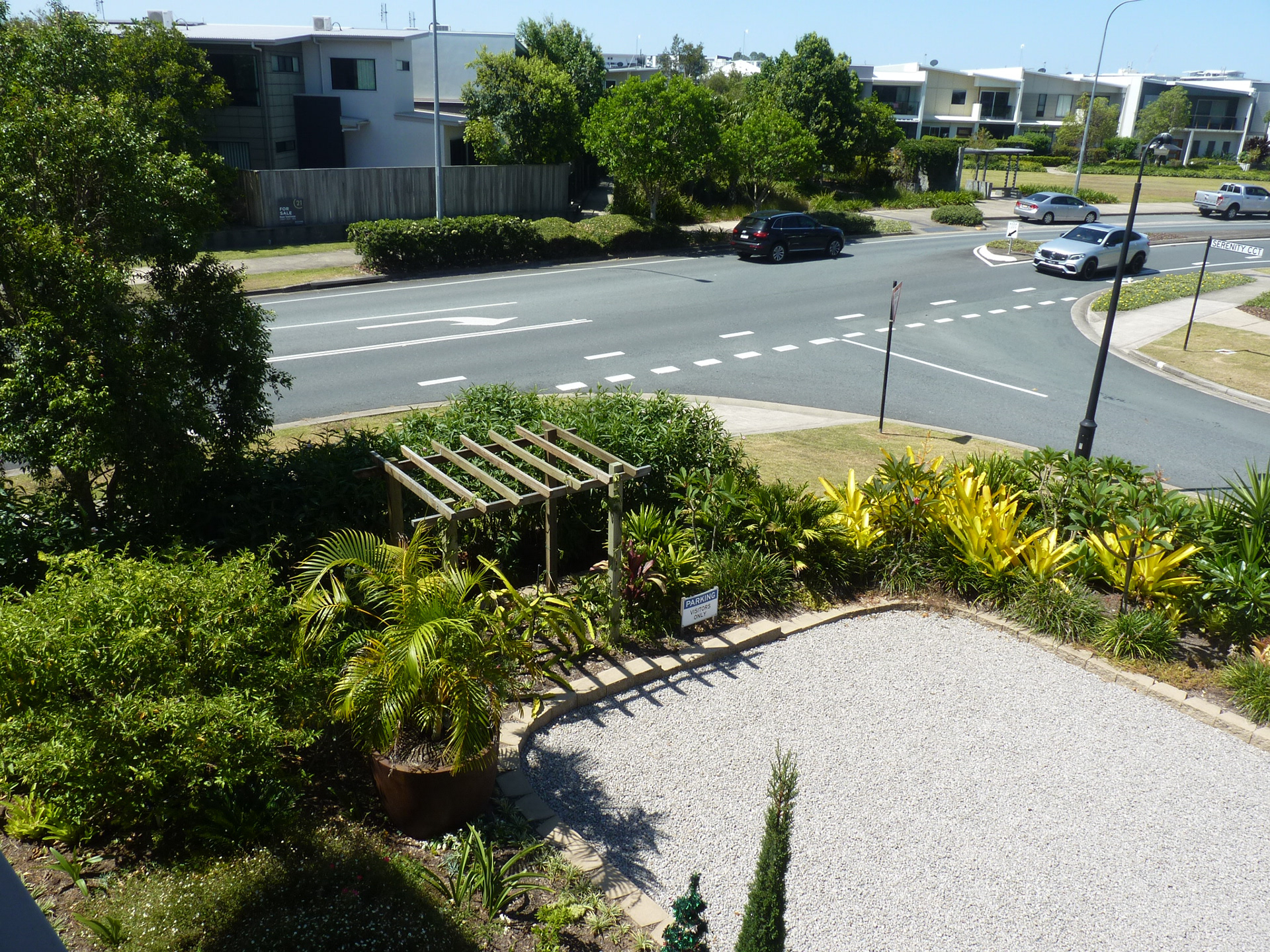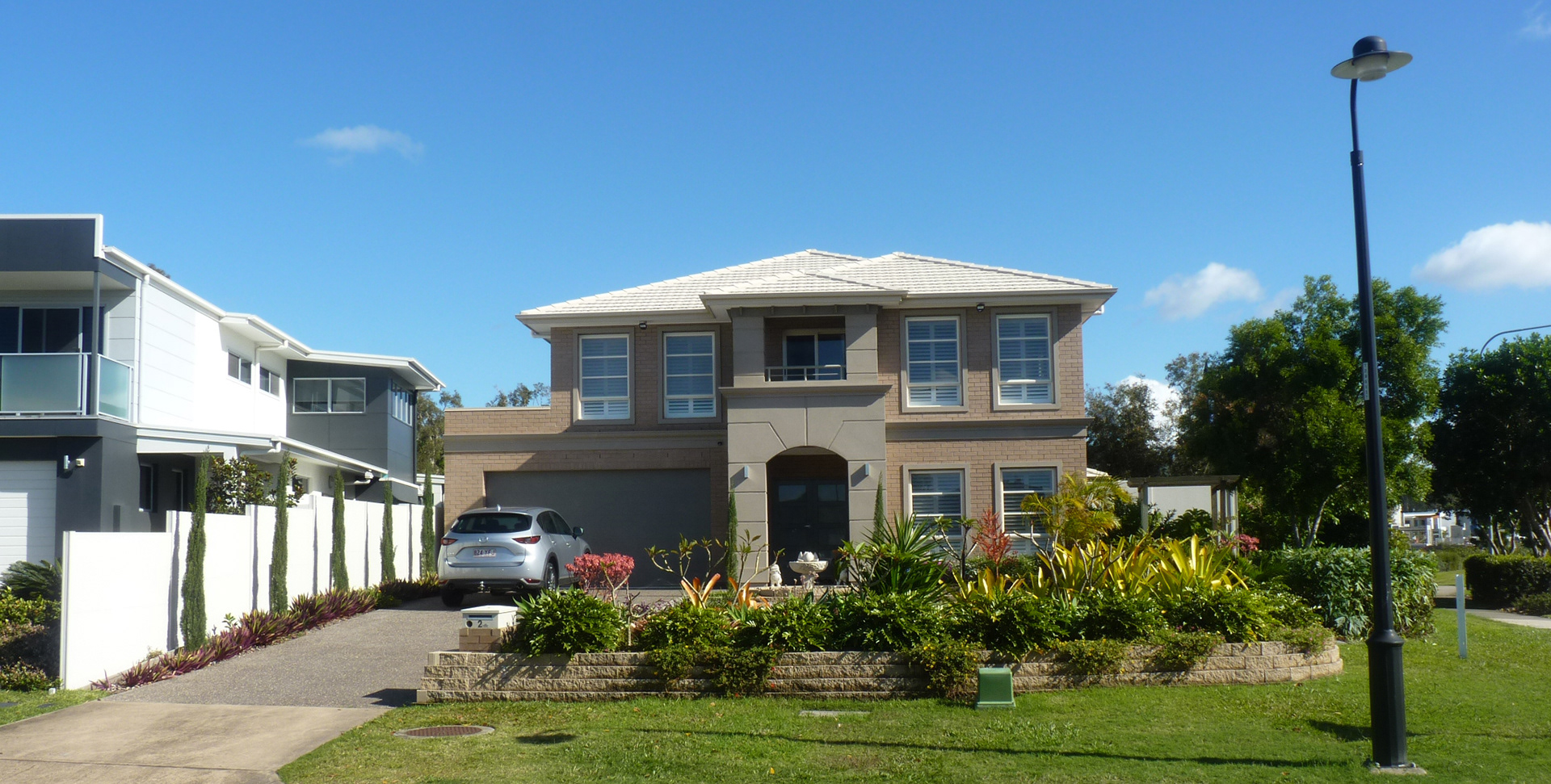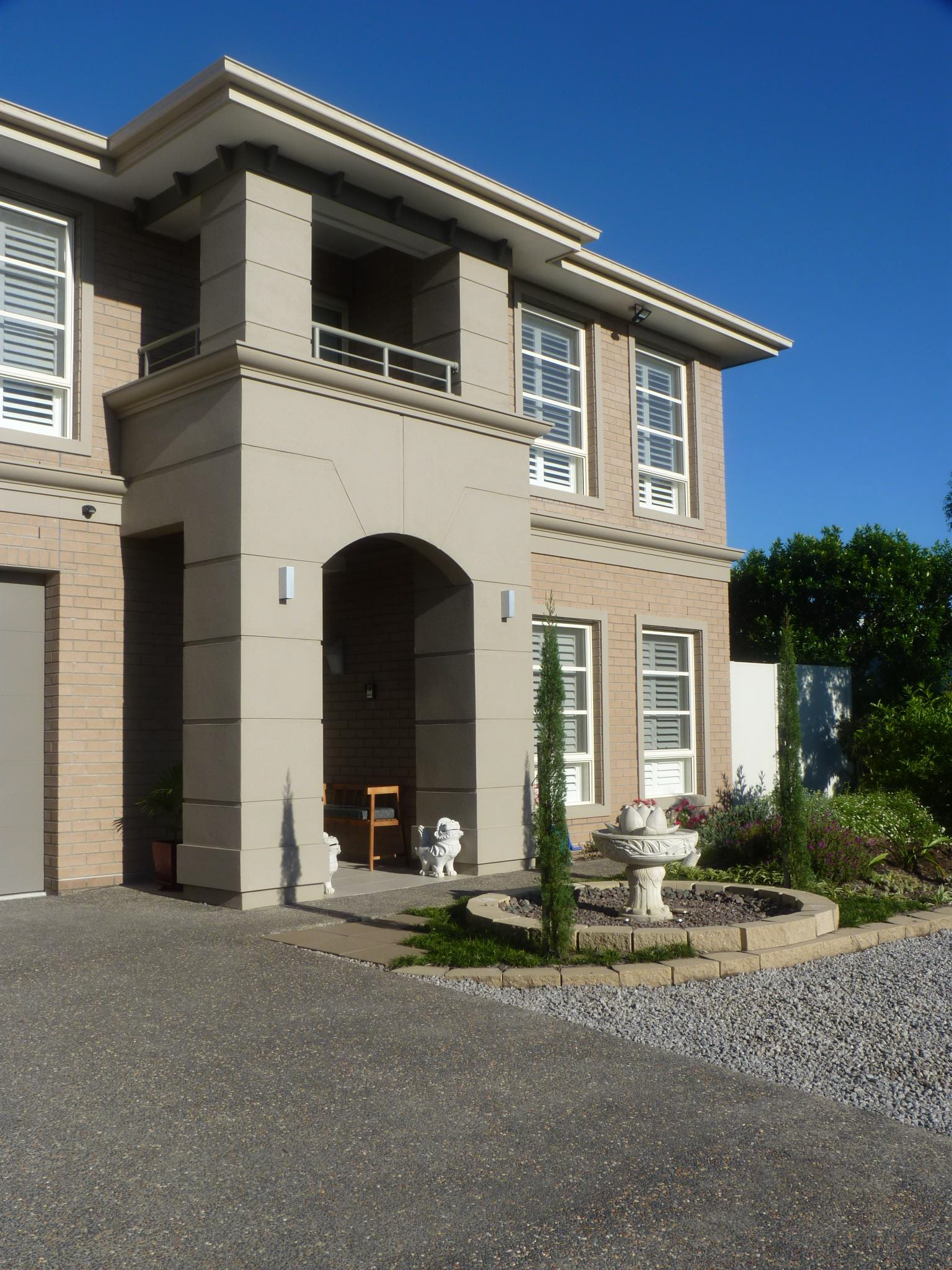 We trust that you will enjoy the fruit of our landscape design when you choose to stay at
"Serenity on the Lake - Maroochydore"
.
The garden and the spaces within it we hope will ensure you experience a level of serenity
that gardens everywhere are known to foster. 
Our goal for all who come to share this home with us
is that each guest leaves feeling relaxed and refreshed.
If our landscape design helps to achieve this, 
then we are particularly satisfied.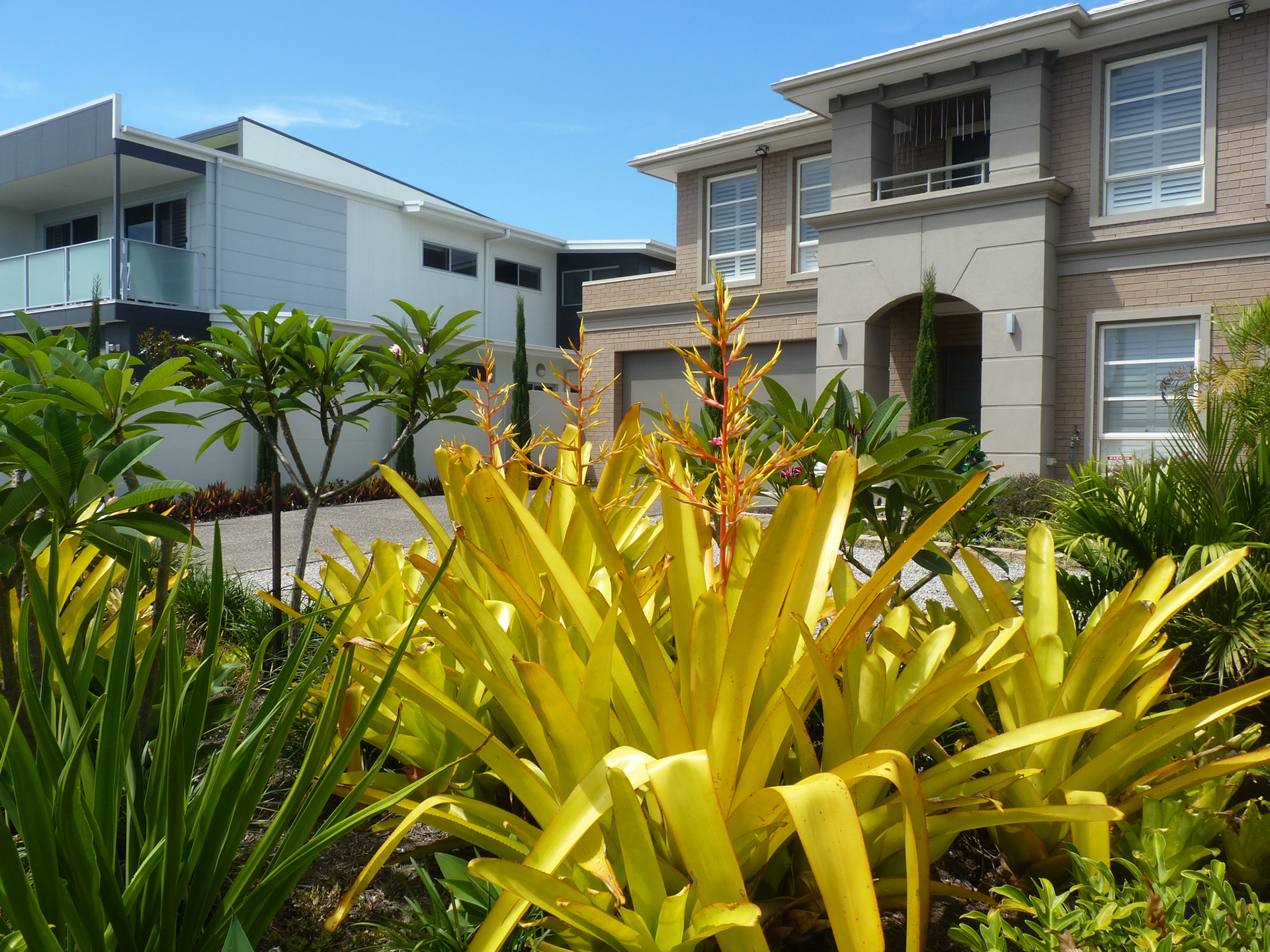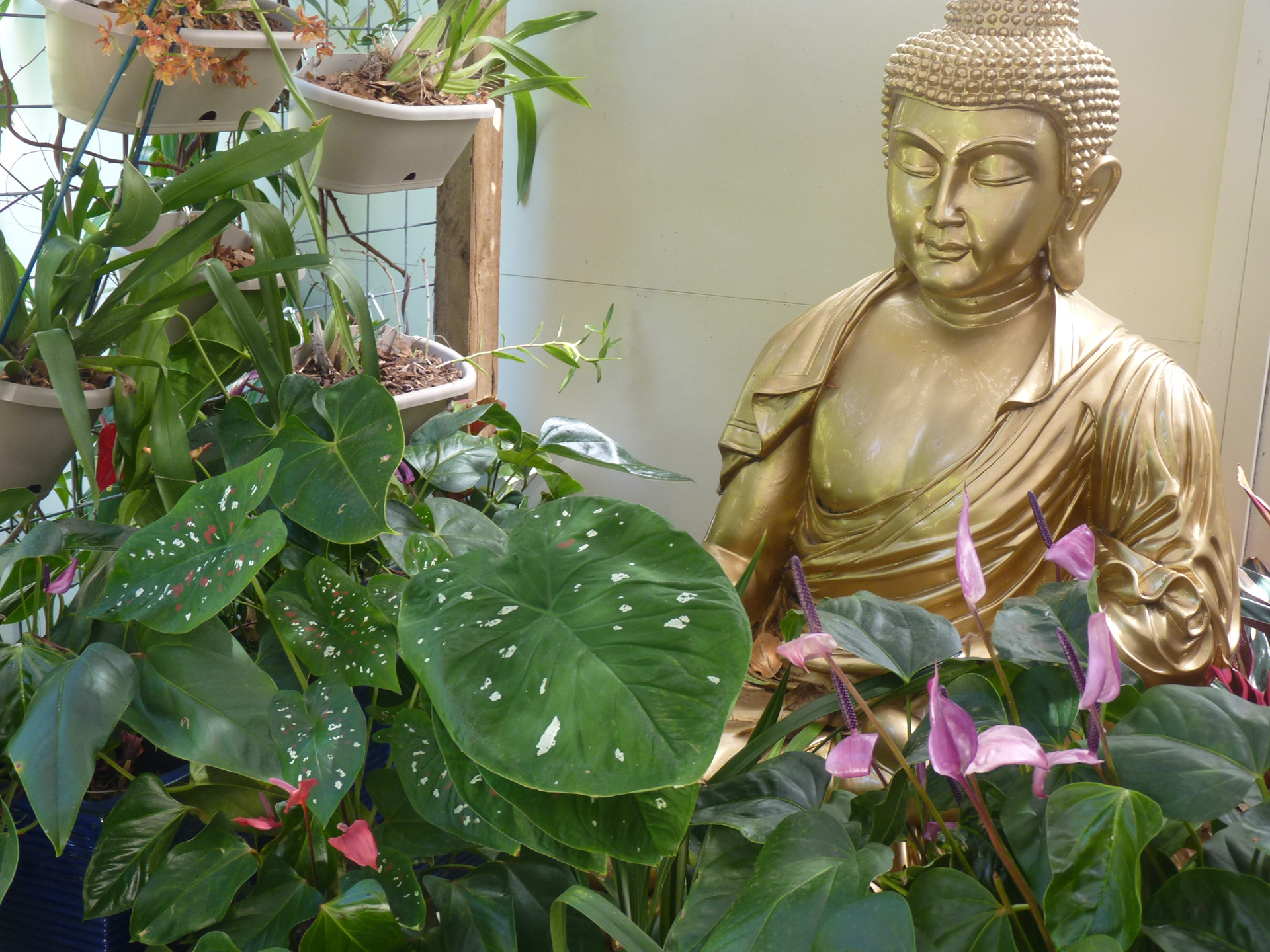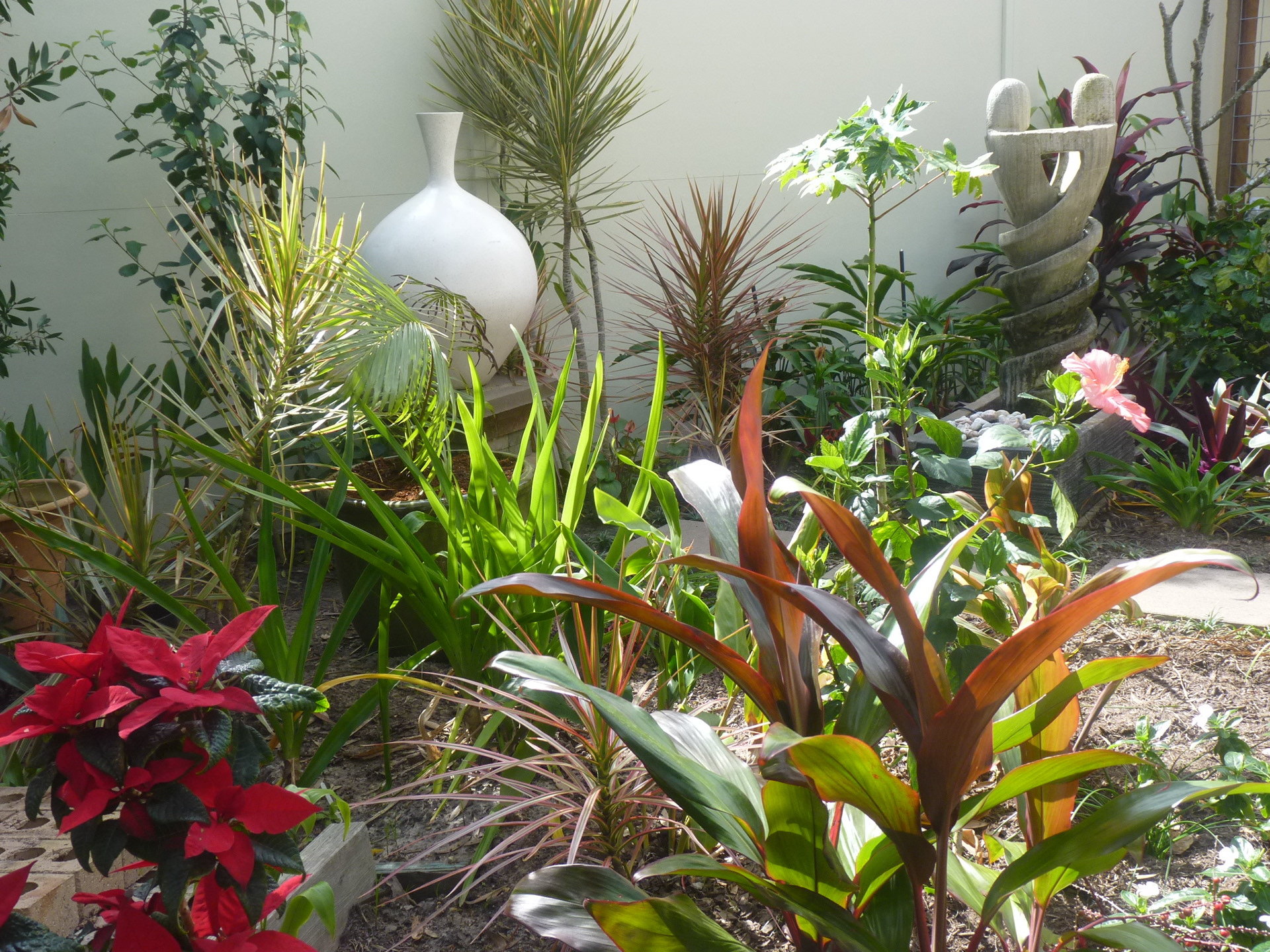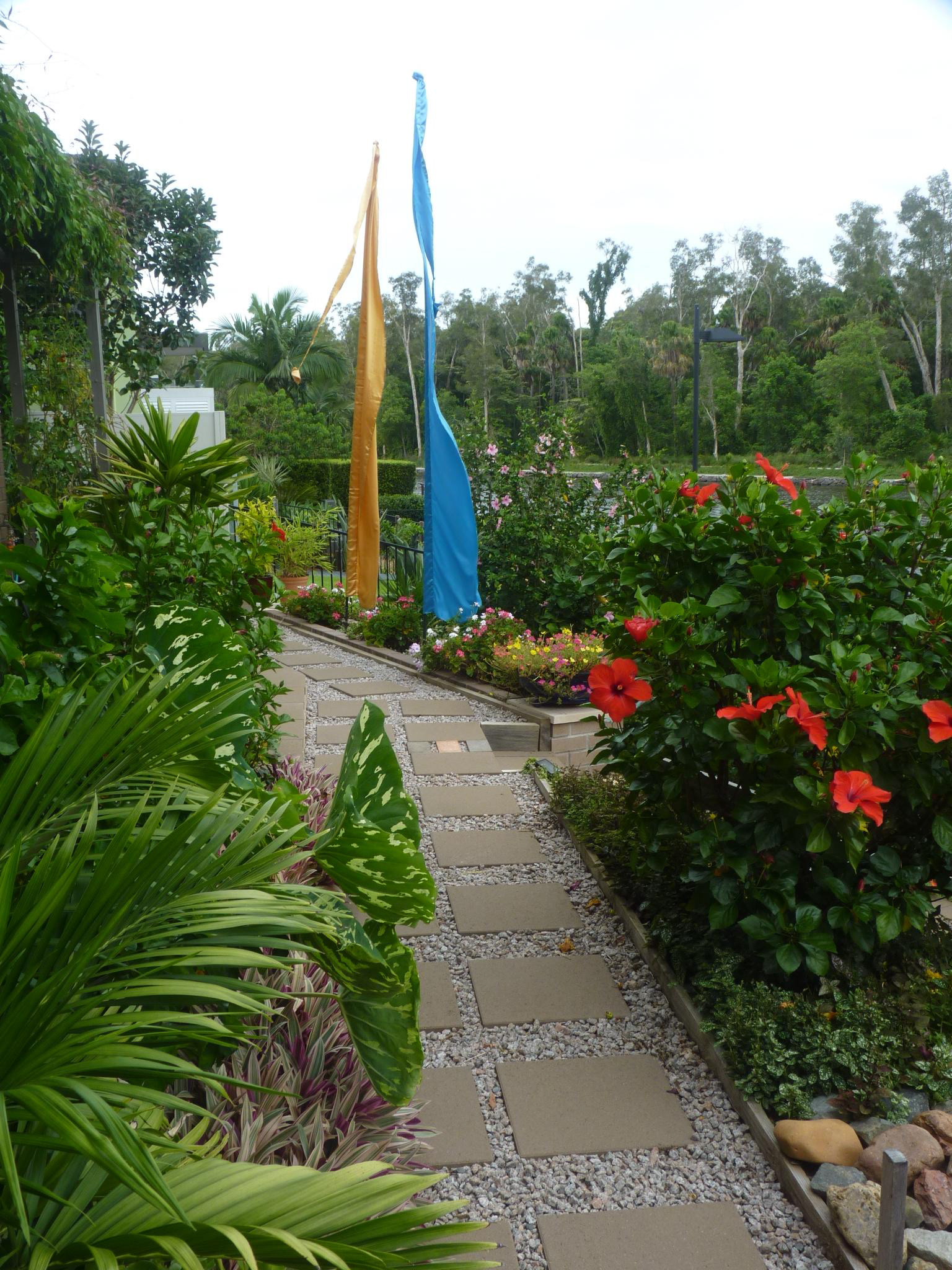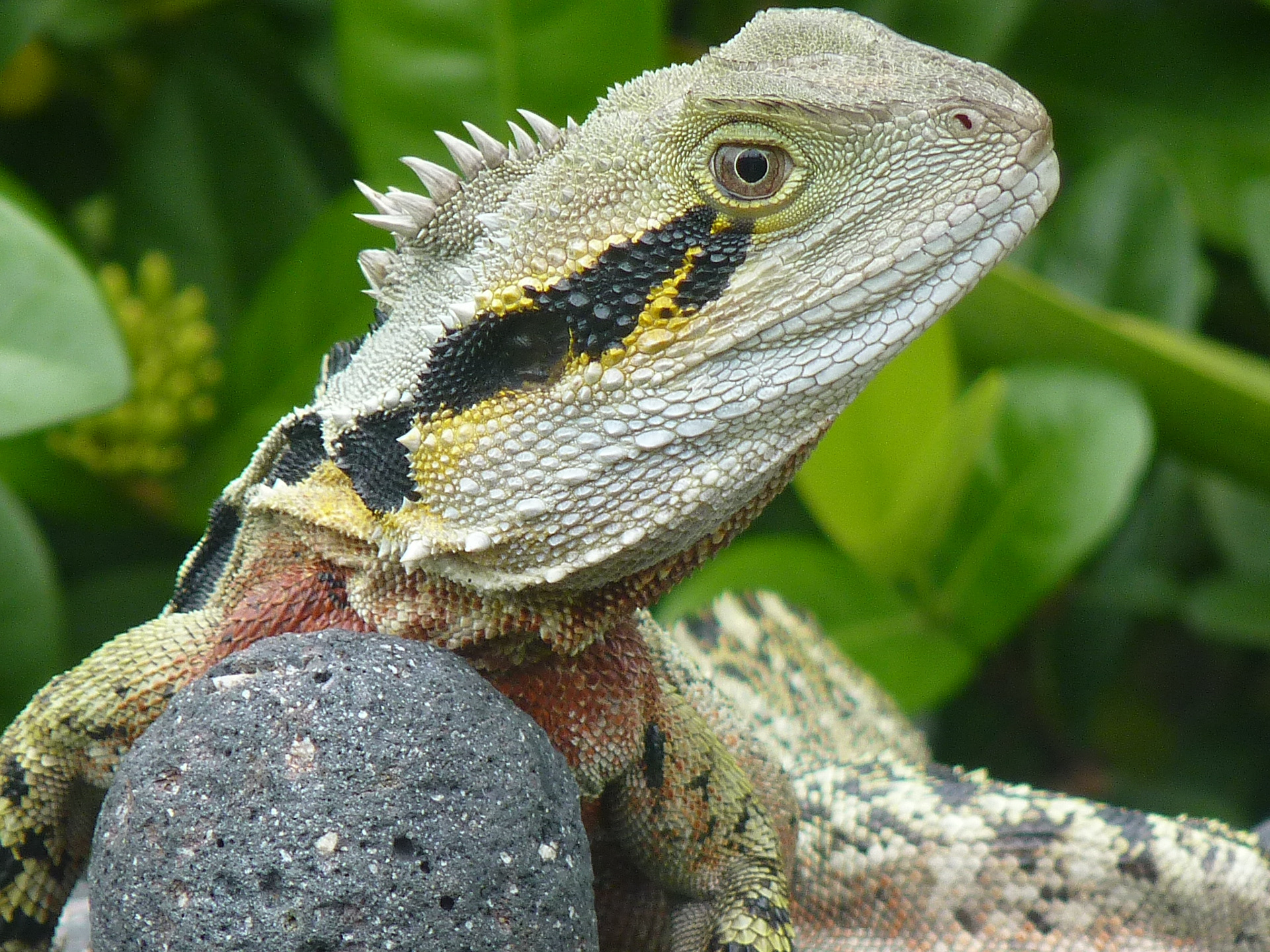 We are pleased to now invite you to share this design journey by staying with us in our home.
Come and see what we have created, and enjoy a stay on the Sunshine Coast.
Visit:
"Serenity on the Lake - Maroochydore"