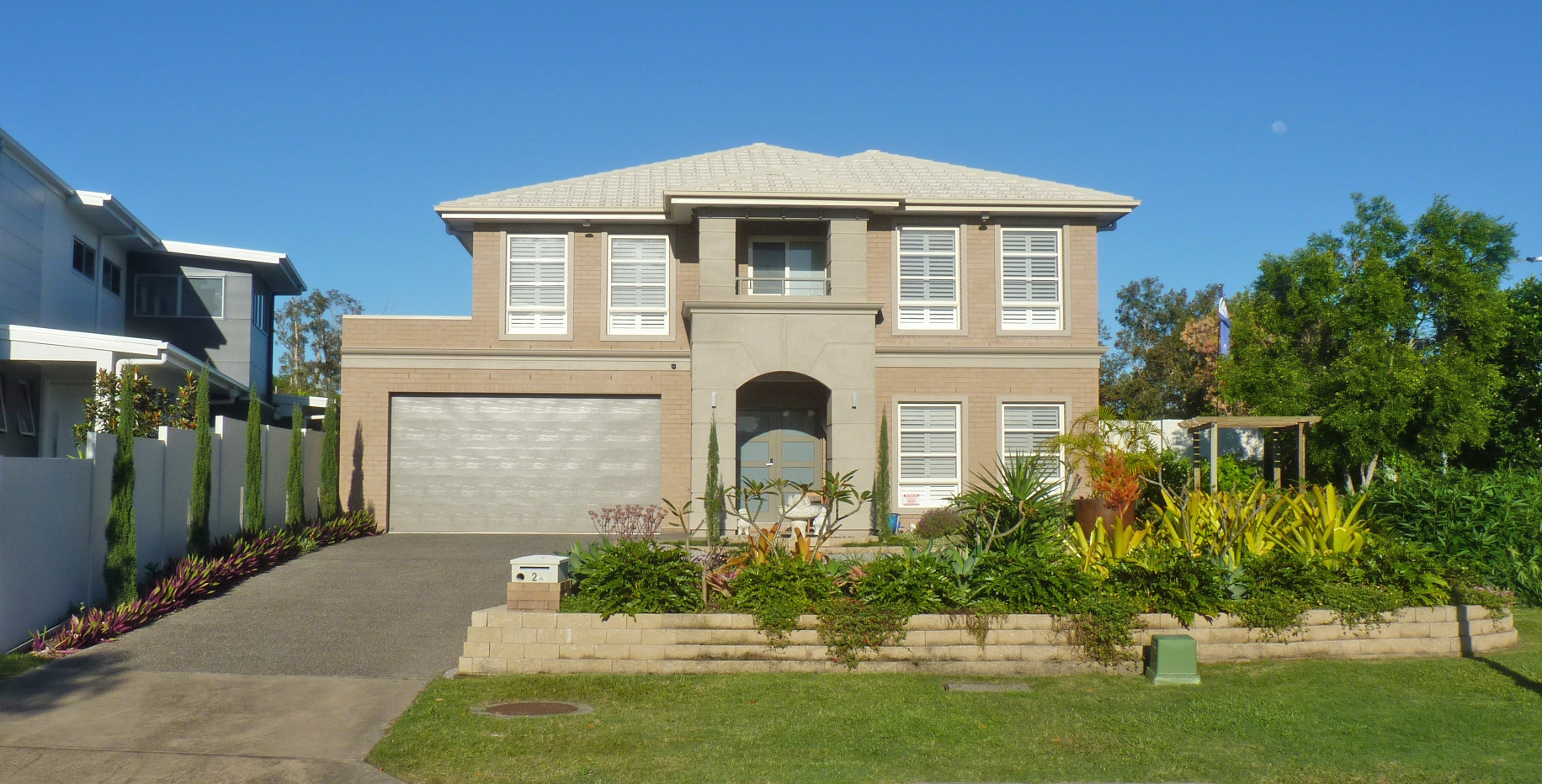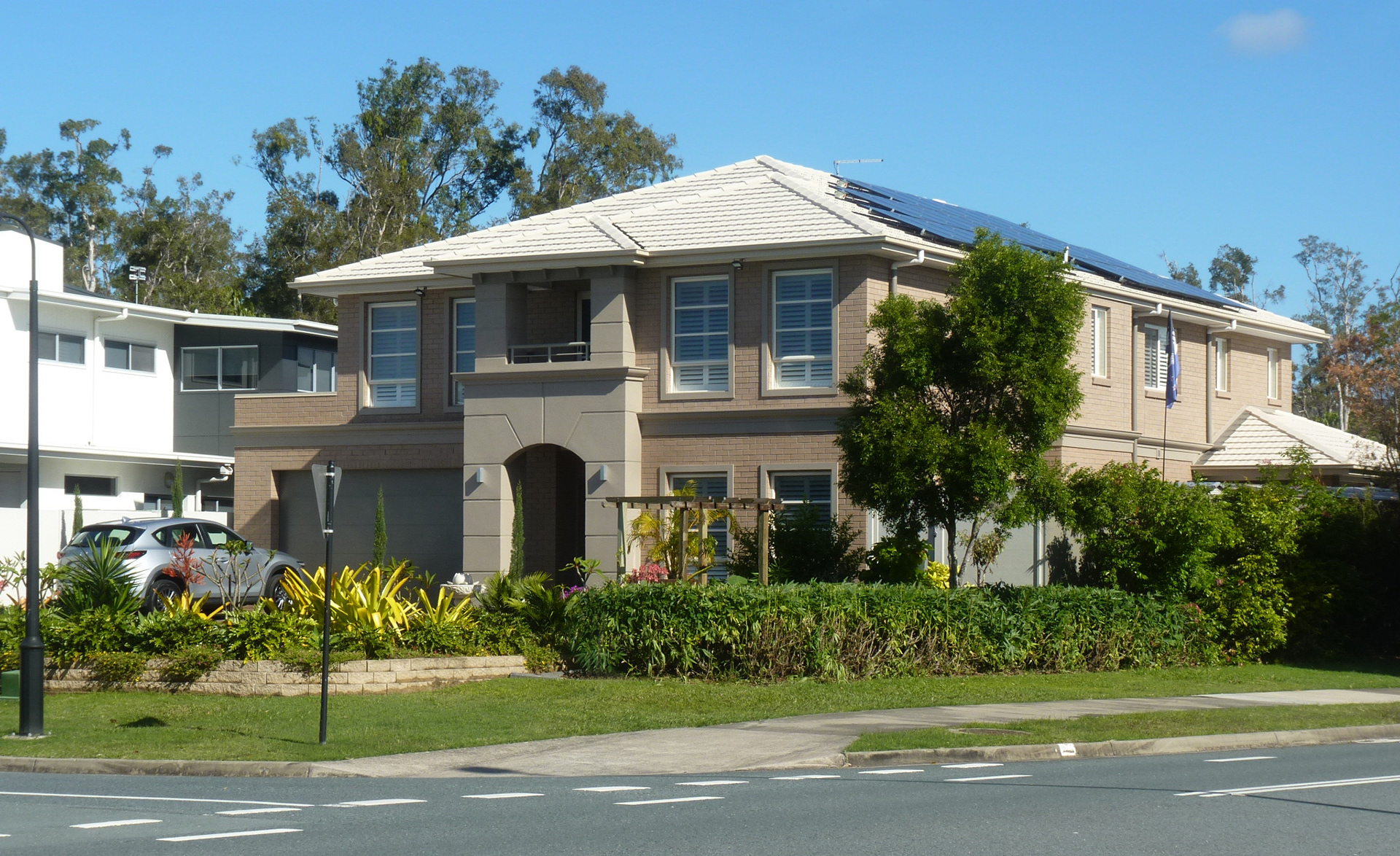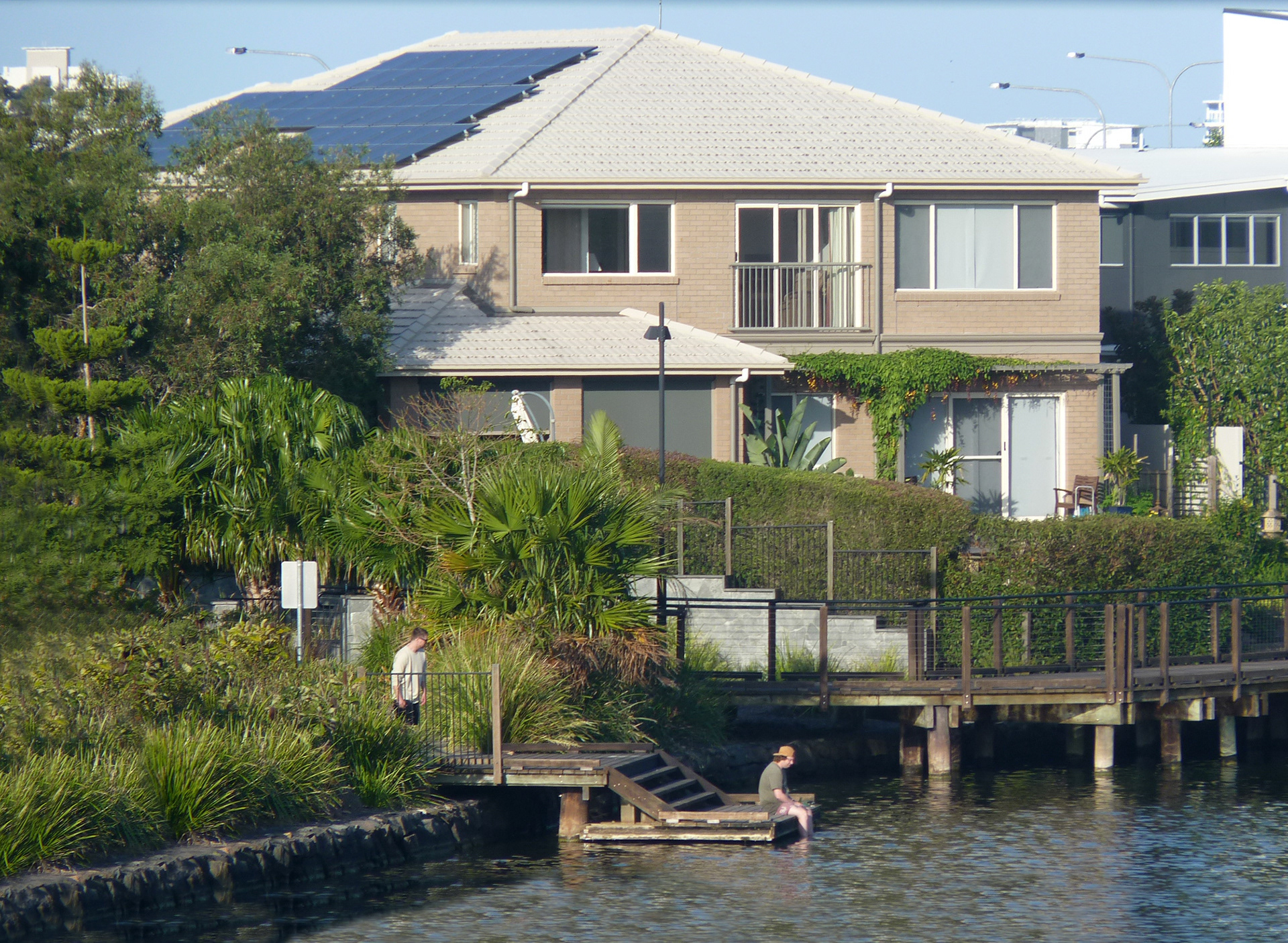 Having purchased a significantly sized urban block (750sqm)
with only one neighbour and surrounded by gardens, lake and boardwalk,
we were free to explore the creative process
of choosing what style of home we would build,
while complying with the development covenant to build at least 2 storeys.
We were faced with important decisions, common with all who build new homes, including:
size, architectural style, materials, functional layout,
energy efficiency, budget, views and orientation,
site restrictions, maintenance, longevity,
the builder and the standard of fittings and finish.
​​​​​​​
In summary
- our over-riding philosophy in designing our house 
was to bring in a home that ideally ticked all,
and if not all then at least most, of the design criteria that we had listed. 
Most importantly for us, we desired a classical architectural statement
in natural low maintenance finishes
that maximised function and versatility internally,
and came within budget (not just for the build, but for the finished product).
As all but a few who are building know, compromise can risk undermining the vision,
 and budgets are easily blown without discipline, clear priorities and persistence. 
Our encouragement to all in our position - set your goal, prioritise the essentials,
and if necessary let go of the 'wouldn't it be nice' list. 
Keep your heart and mind on the end goal. 
Fads and fashions ebb and flow.
Build with the thought that you are erecting the gallery walls and spaces,
the contents and finishing of which you can tinker with to your hearts content
in the years to come; to express your personality and playfulness. 
Get the bones right, and you are set,
and you will be liberated from the niggling disappointments of 'if only we had...'. 
Spend time with the early design. 
Sit with it, play with it, change it, talk about it,
visualise walking around and in it, living with it, working with it. 
Think through future possible changes in your circumstance
- your health, mobility, relationships;
imagine welcoming visitors of differing ages and abilities;
consider the movement of the sun, the changing seasons
and potential changes in the local area that might impact on your block of land.
If we were to say one thing, it would be this: 
think the house design through incredibly carefully by taking all the time you need,
make the changes necessary,
and then - ONLY THEN - sign the final build contract. 
Changes made after signing or during the build can and should be avoided
if the earlier homework is done well.
Your satisfaction with the build will be enormously enhanced if this is your approach,
and financial stresses will be effectively managed. 
You might even enjoy the journey!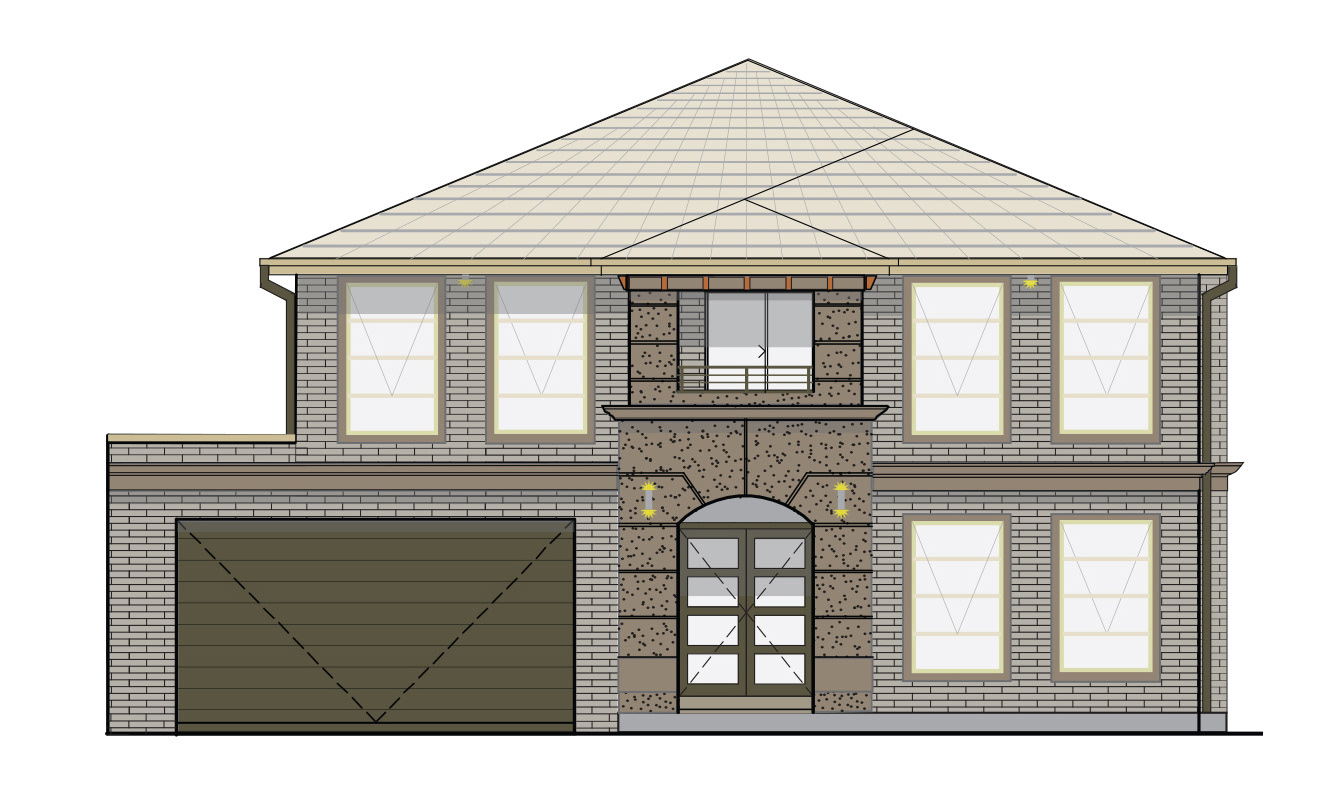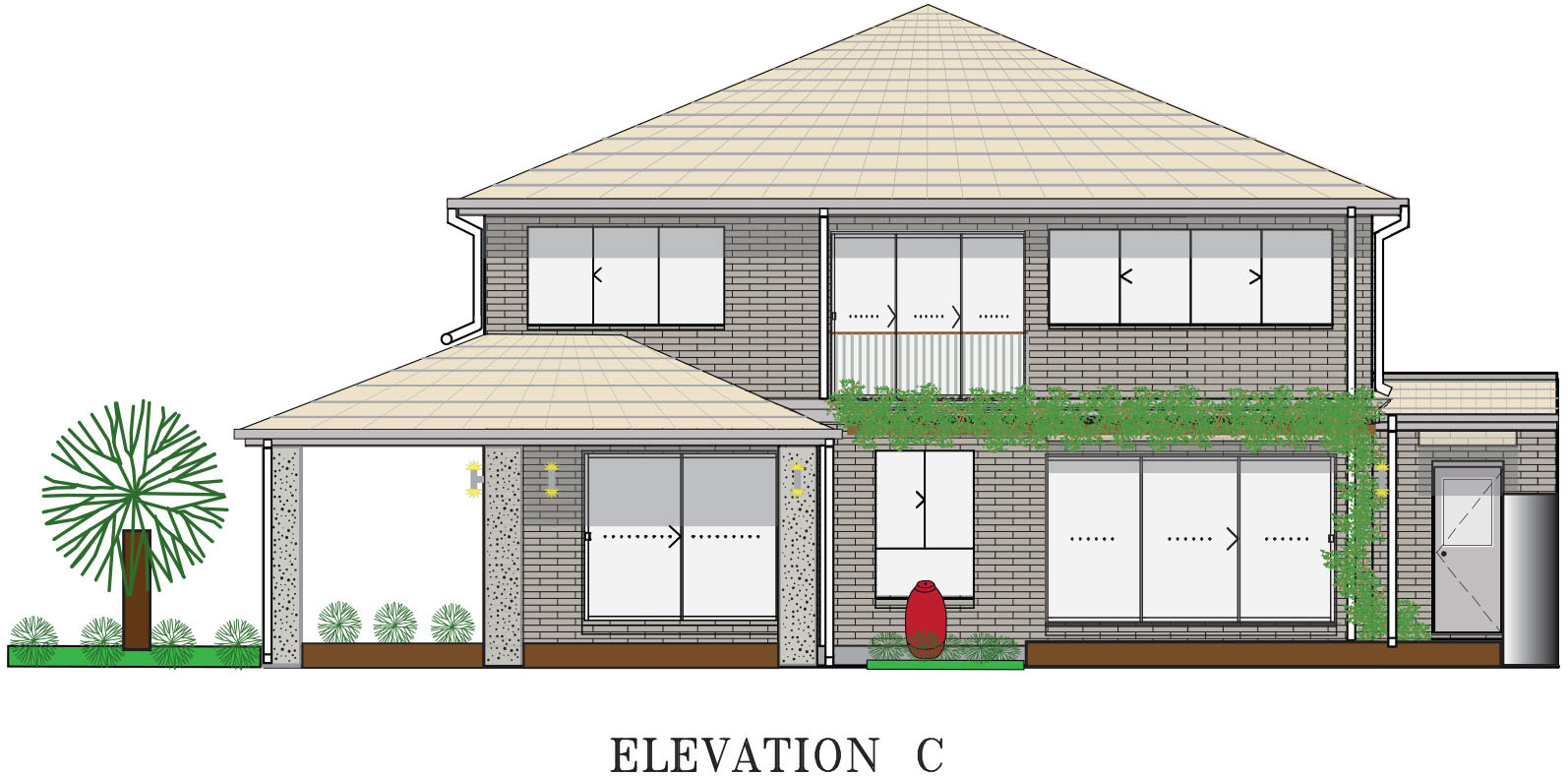 Working with a Project Builder's standard home,
we customised their base plan to suit our needs and vision - carefully choosing durable and classical finishes,
with the above elevations being the result.
Notably, we did NOT follow the crowd by emulating the modernist style
of the 'cookie-cutter' 'boxy' homes that were popping up around us. 
Supported by the developer we opted to bring variety to the neighbourhood.
A timeless classic - a solid villa home - a point of difference -
a durable earthed contribution to a new lake-side community.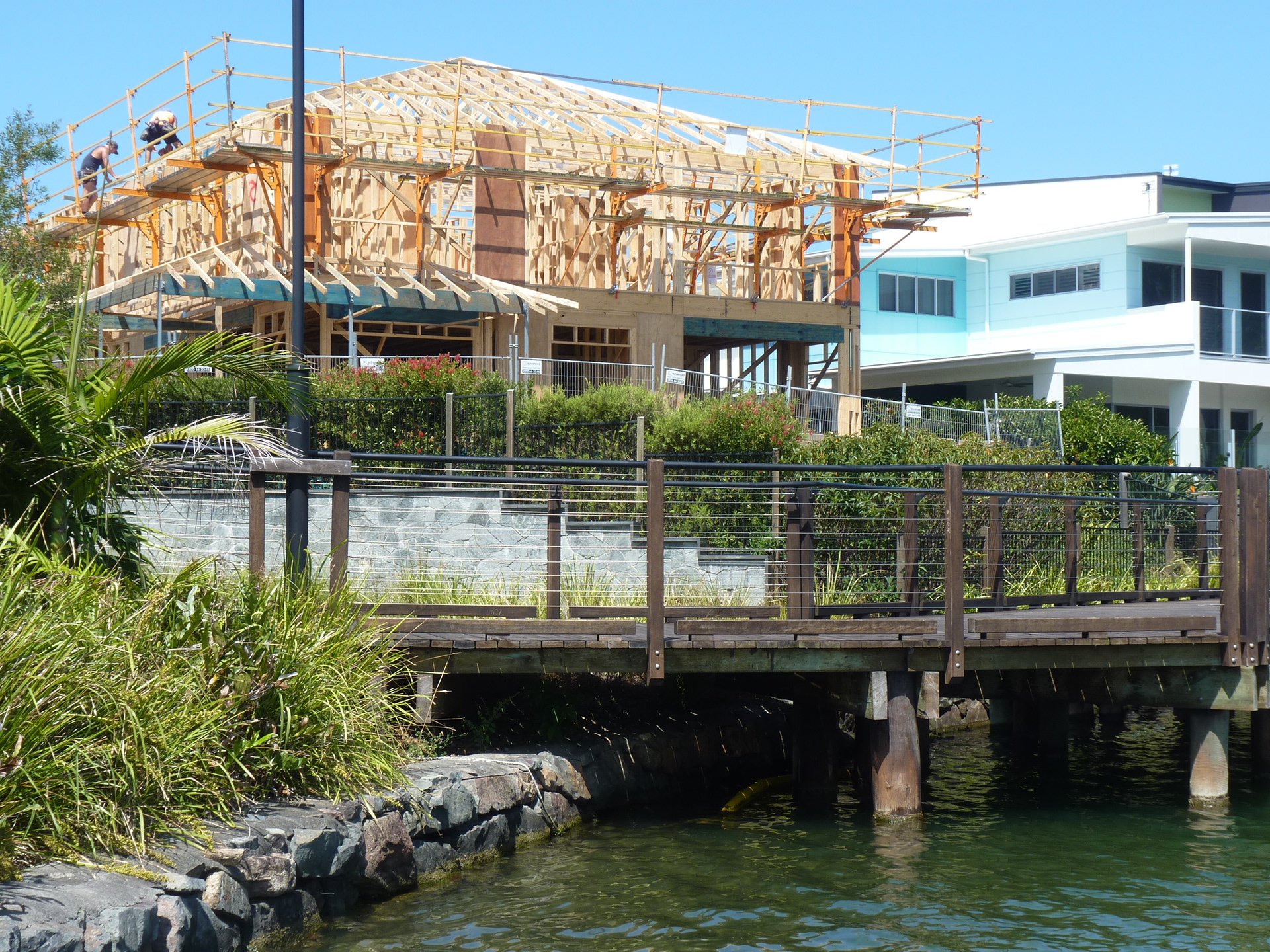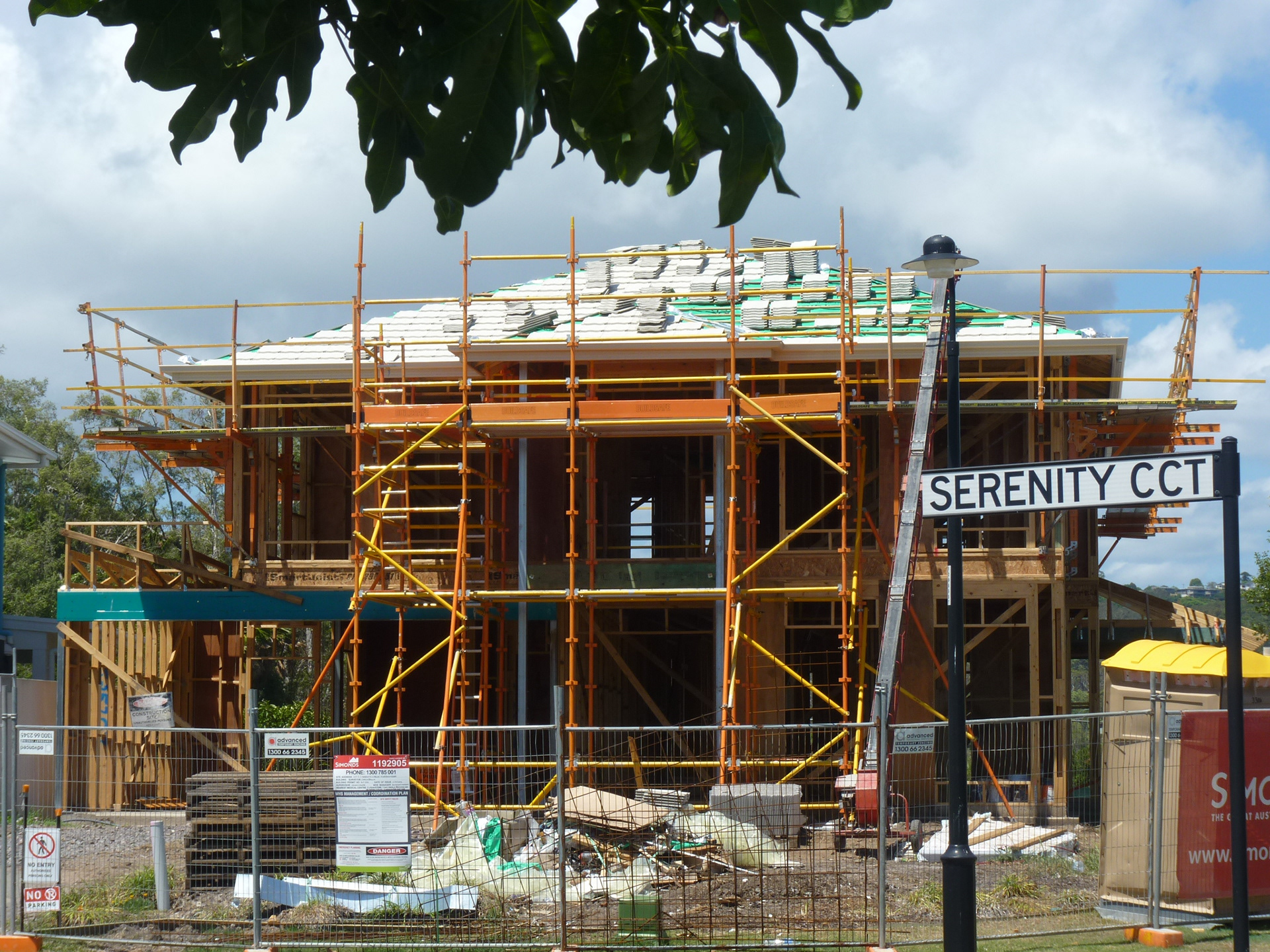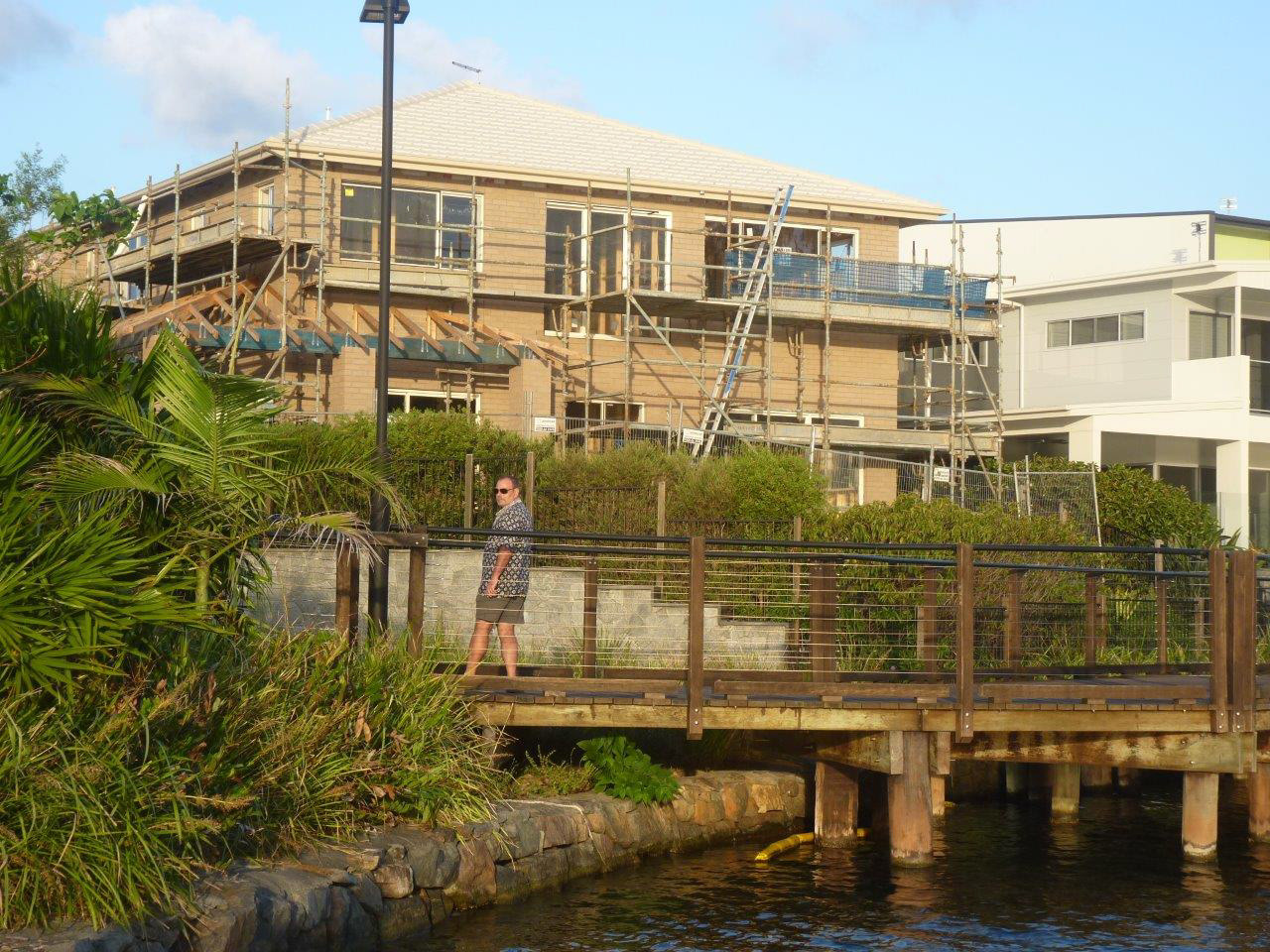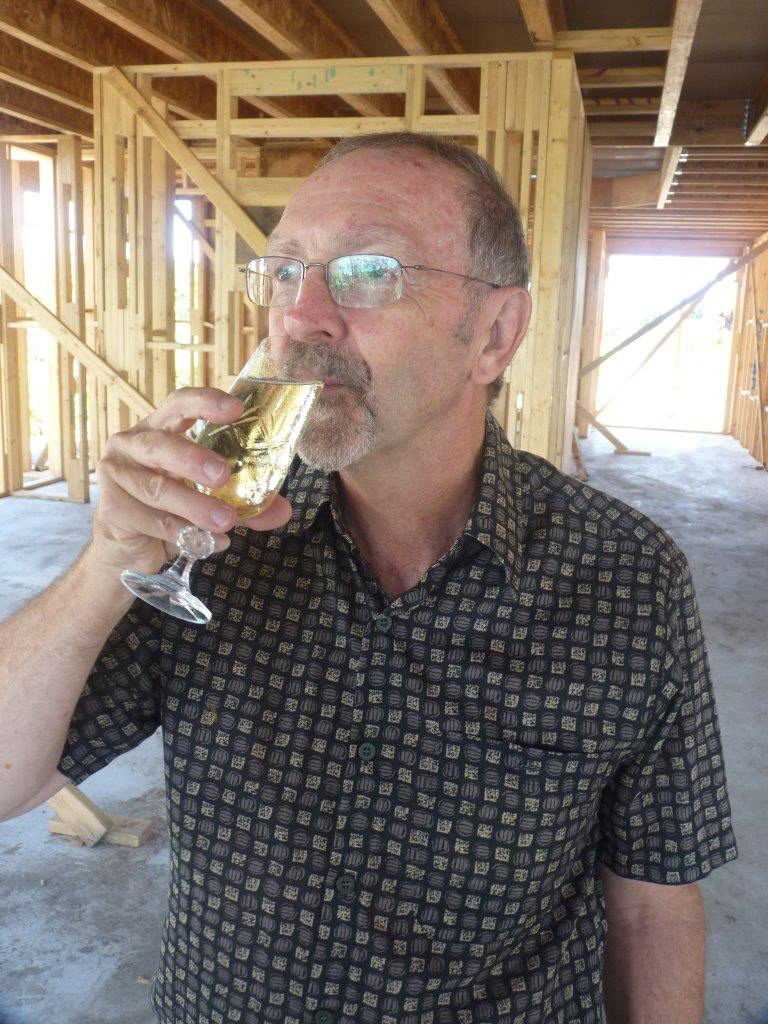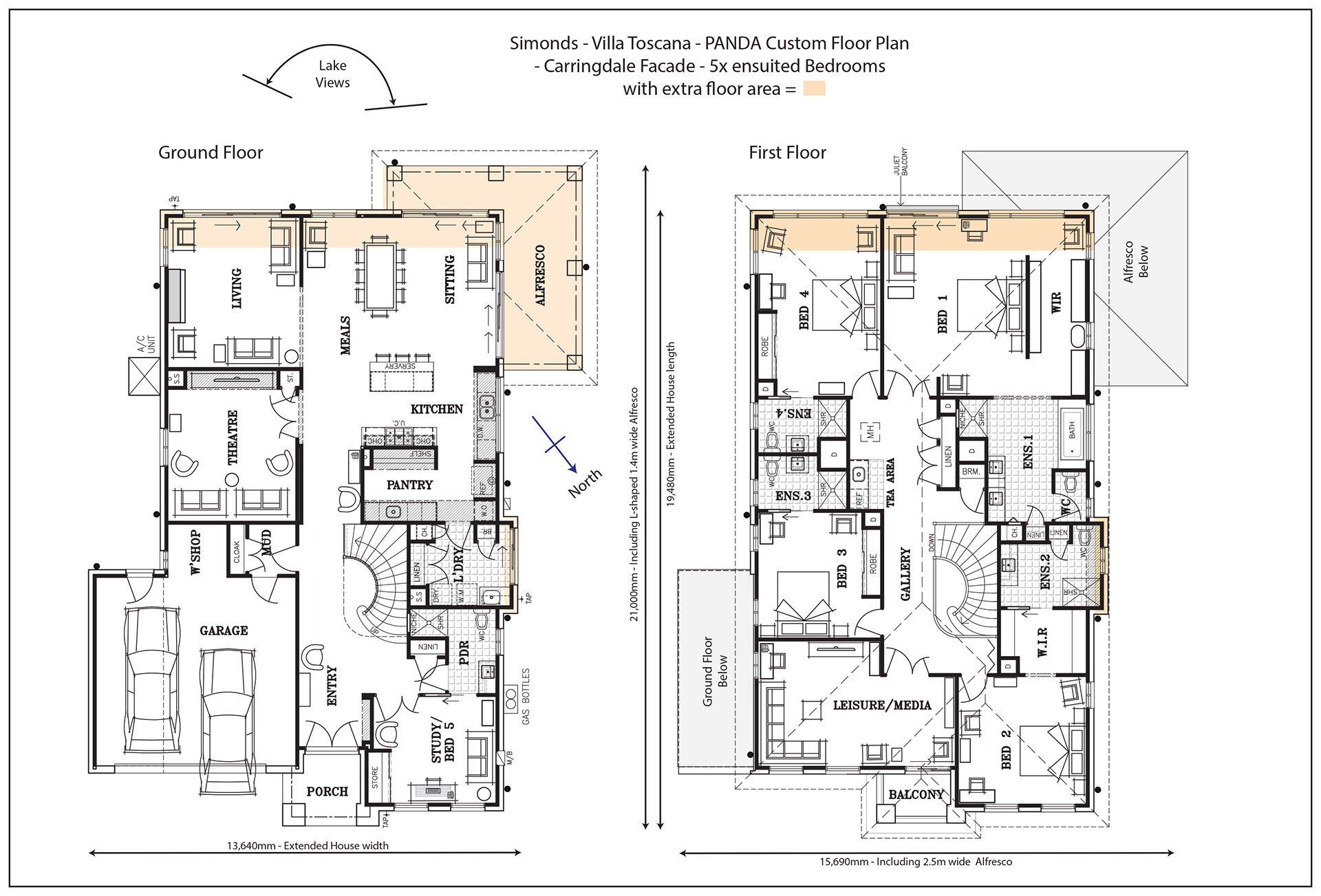 The same was true for the
floor plan
. 
The standard Project Builder's floor plan was significantly customised
to maximise our lakeside location, the unusually shaped block with covenants and set-backs,
the orientation to the sun and our choice of five large ensuited bedrooms and four distinct living areas.
We had to remind ourselves frequently through the design process
that we were building OUR home,
and not erecting one that was identical to hundreds of others, 
and which would be a quick and easy build.
Design takes focus, commitment, persistence and a slightly higher budget,
but the results are far more satisfying and personal. 
With a clear vision, willingness to talk and explore options with a number of builders
and patience to do the research necessary to match ideas, possible plans, and design styles,
all within Council and developer controls,
a happy outcome is possible.  
We encourage you also, to give it a go,
and while the journey might be tough,
the result will be rewarding both for you and your family,
and those who will have the opportunity to share your creation with you.
Designing a home, landscape and interior is like any other creative project.
Let the artist and designer within you loose.  Enjoy!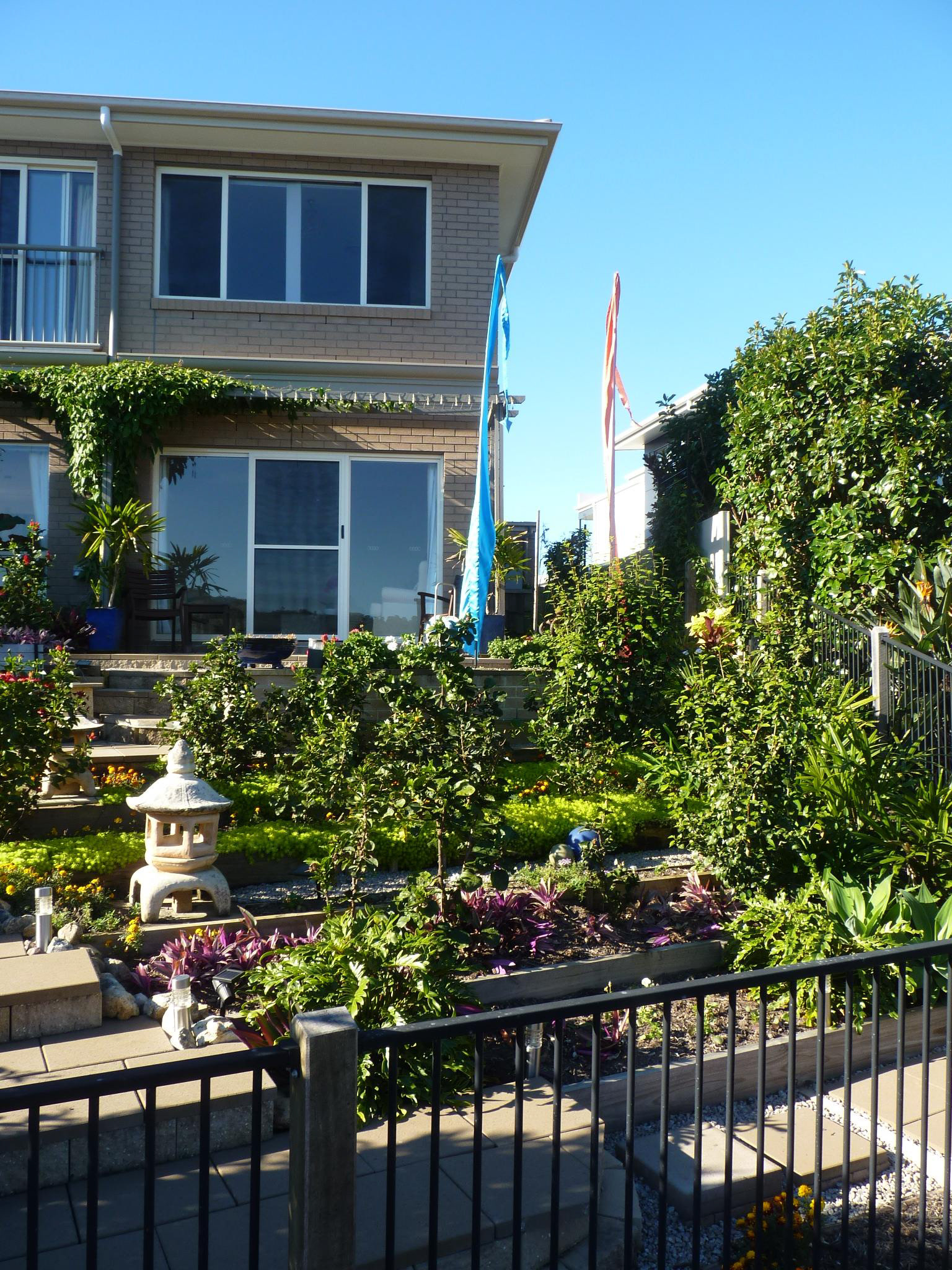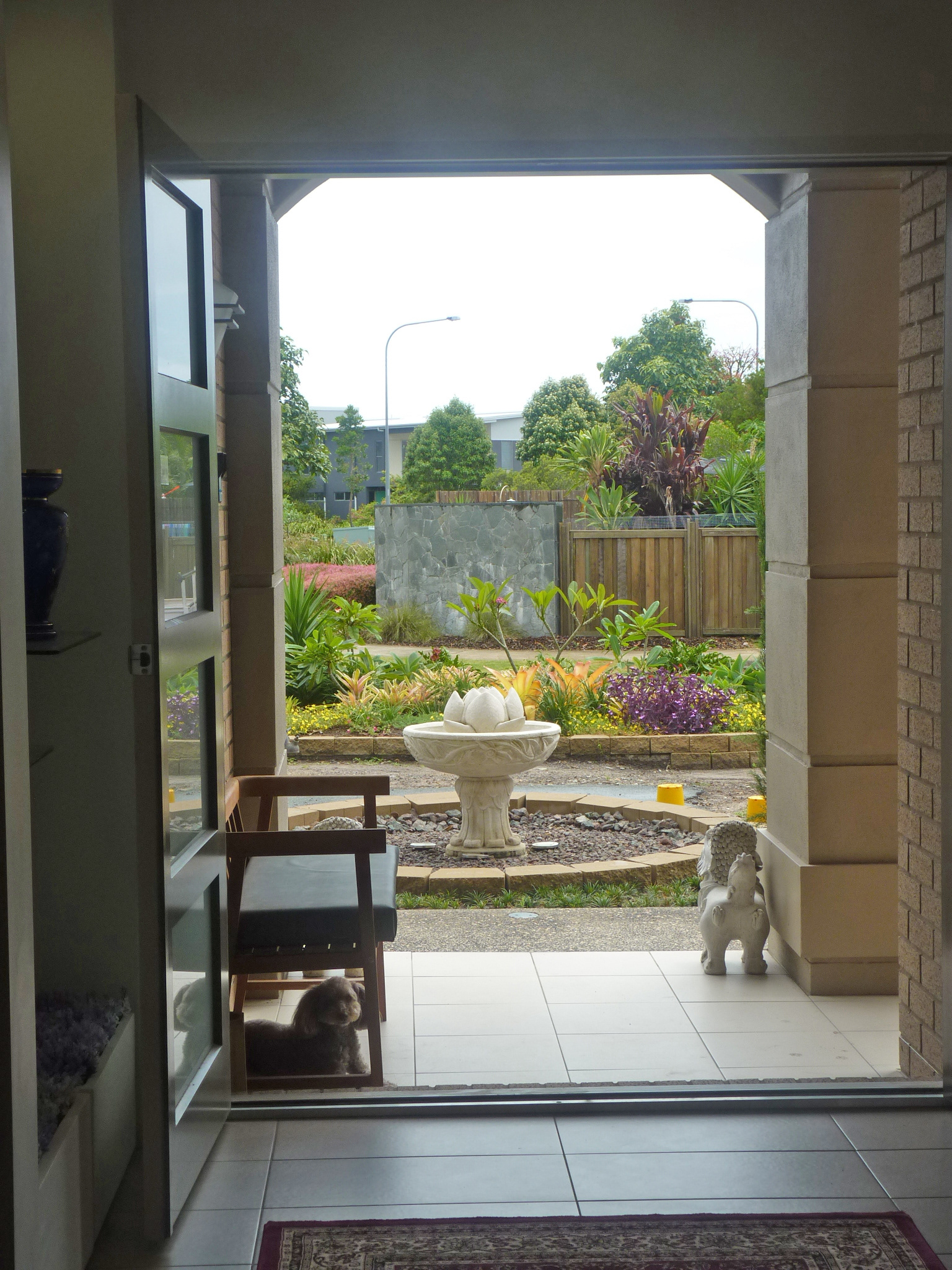 Having completed our building project,
we are pleased to invite you to share this design journey
by staying with us in our home.
Come and see what we have created,
and enjoy a stay on the Sunshine Coast.
Visit:
"Serenity on the Lake - Maroochydore"